Behind Closed Doors
Buy it now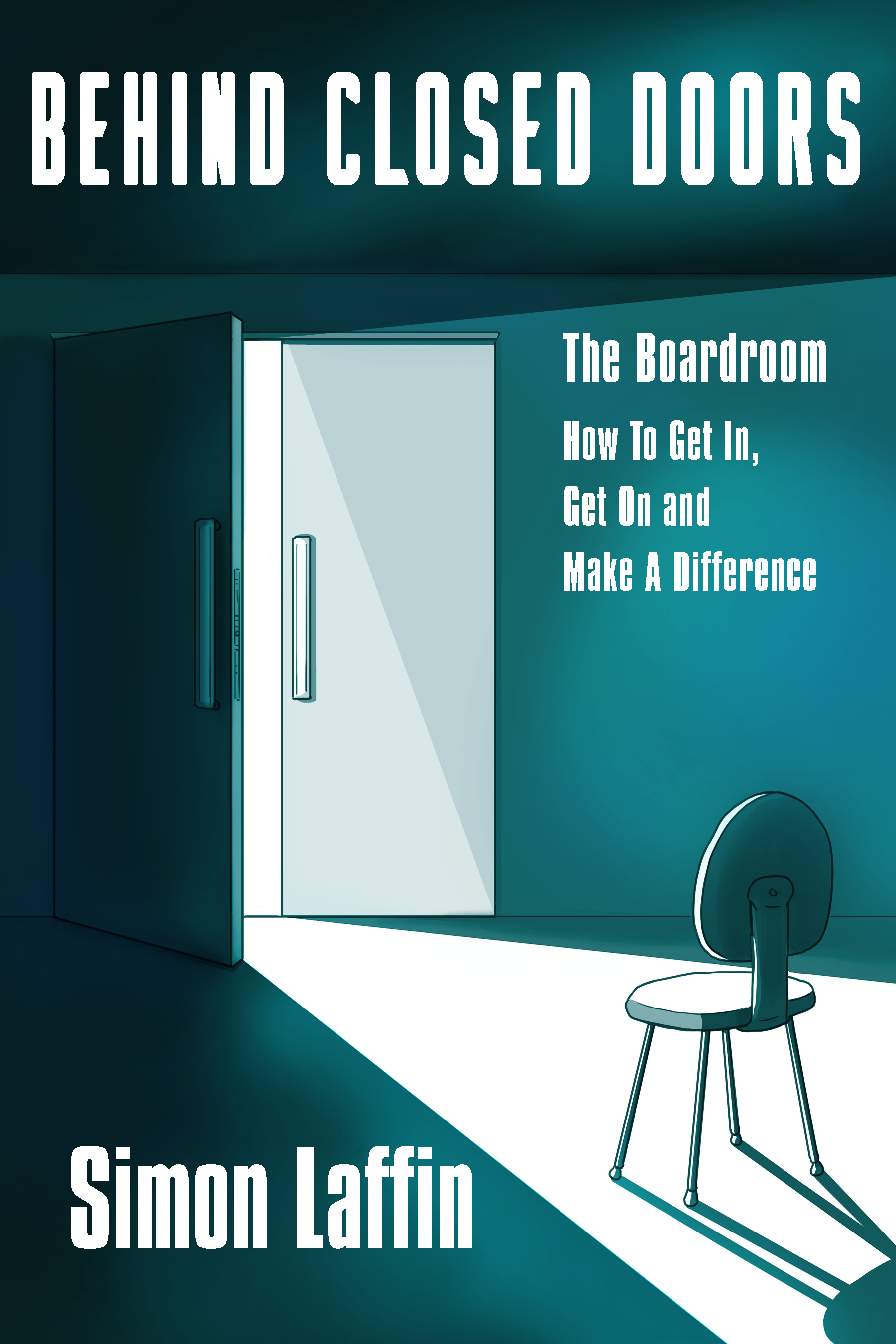 Copyright © Simon Laffin, 2021
Published: 2nd September 2021 by
FCM Publishing
 ISBN: 978-1-914529-04-7
Paperback Edition
 All rights reserved.
 The right of Simon Laffin to be identified as the author of this Work has been asserted by him in accordance with sections 77 and 78 of the Copyright, Designs and Patents Act 1988.
 No part of this publication may be reproduced, stored in retrieval system, copied in any form or by any means, electronic, mechanical, photocopying, recording or otherwise transmitted without written permission from the publisher. You must not circulate this book in any format.
 This book is in part a memoir, reflecting the author's present recollections of experiences over time. Some names and characteristics have been changed and some events have been compressed. Memory can be a fickle thing, so the Author trusts that any minor errors in times, dates and details of particular events will be understood.
 Some names and identifying details have been changed to protect the privacy of individuals.
 Copyright of all illustrations and imagery used within remains solely with their originator. No breach of copyright is implied or intended and all material is believed to be used with permission. Should you feel that your copyright has been impinged, please contact the publisher to ensure appropriate acknowledgment may be made.
Cover Design by Danji's Designs
Introduction
I gave a nervous laugh. The head-hunter had just suggested that I could start my non-executive career by joining Northern Rock. Why would I want to join the board of the first British bank for over a hundred years to suffer a run? It was October 2007, a few weeks after Northern Rock had suffered the first run on a UK bank for 150 years. Struck by an uncharacteristic sense of adventure, I agreed to the offer, and became chairman of the audit committee. In the next year, we handled a number of bids for the company, got sued by angry shareholders, took a government bail-out, got nationalised and then gradually rebuilt a business model. I had indeed been blooded in my new life as a non-executive director.
I'd been an executive director for the previous 13 years, but becoming a non-executive was a revelation, as it put me on the other side of the boardroom table. I realised how little I really knew about the whole picture of being a board director. There is little formal training, yet it is one of the most complex, finely balanced and fascinating jobs there is.
My executive career includes being Finance Director of FTSE-100 retailer, Safeway, through 10 adventurous years. Seeing them through a failed merger with ASDA, four competition and merger inquiries, two chairmen and two CEOs, several strategic reviews, and a completed merger with Morrisons in 2004. Also taking four months away from the boardroom to be a store manager. On the other side of corporate life, I have worked with CVC private equity, on bids for companies from USA to China to Australia, via most European countries.
Seizing my first opportunity to branch into being a non-exec director, I suddenly found myself on the Northern Rock board,
less than a month after the global banking crisis led to its much publicised downfall. At that moment, in spite of all my experience, I was in a different position, one for which I was initially ill equipped. You just seemed to be expected to pick it up as you went along. Since then, I have gone on to be chairman of Assura plc and Flybe Group plc, as well as a non-executive at four other UK companies, and one Japanese-listed global media group.  My boards have often found themselves in controversial situations; three completed take-overs, one successful defence, one IPO, two major public shareholder battles, several boardroom disputes, one nationalisation, and numerous other company crises.
I am passionate about passing on the lessons that I have learnt, and others have taught me, over my board career. It is now more urgent than ever that directors, and others who are interested in boards, understand more about what happens behind the closed doors of every boardroom. Companies have a huge responsibility to society, and directors have that responsibility in their hands. Outsiders, however, also ought to try to understand what is happening inside boardrooms, so that they can study, analyse, commentate on, and regulate what is happening behind those closed doors.
And the business world is changing fast.

From his 30 years of serving on boards, Simon Laffin provides a guide on how to get appointed to a board, and what to do, and what to look out for, when you get there. He covers a wide range of board issues from what financial numbers to look out for, the understanding risk and cash-flow, decision-making, mergers and acquisitions, how to work with colleagues, even to how to handle sexual misdemeanours in the boardroom.
He also tackles controversial subjects, such as diversity and excess regulation. The book is full of tips and techniques to help even experienced directors make a difference. Simon argues that what boards need is education and encouragement, to get a better understanding of board issues.
He explains that boards do not need more invasive regulation. He wants to open the doors to the boardroom so that insiders understand better what is happening and what they need to do, and outsiders get a clearer view of what happens inside the boardroom.